For Every Sacramento Plumbing Job, Every Time!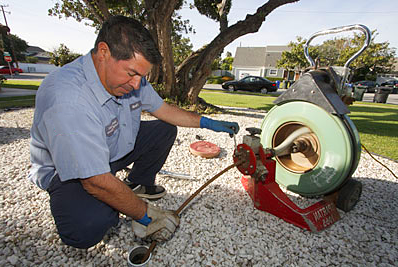 No matter what plumbing needs you may have, you can count on our team of Sacramento plumbers. We offer a wide variety of services that encompass all plumbing problems and installation. Not only will we send a competent plumbing expert to your home, but that plumber will also come prepared to do the job. Our plumbing vehicles come stocked with all of the necessary parts to get your problem fixed. This means no down time, waiting for us to come back with the needed parts.
---
If You've Got Plumbing Problems, We've Got the Solutions!

Leaky Pipes
A leaking pipe can be a nightmare, especially if you aren't sure where the leak is coming from. Our Sacramento plumber experts will investigate your leak until we find the source of the problem. Once we get the leak fixed, we will also inspect the integrity of your other pipe systems so that you avoid problems in the future.
Clogged Toilets

A clogged toilet is a mess that most people want to avoid! Having dirty toilet water all over your bathroom floor can truly be upsetting. If you have done all you can to release the clog and still can't flush it down, we can help. Our Sacramento plumbers have advanced technology that can quickly and effectively rid your toilet of the clog and get things back in working order.
Dripping Faucets


A dripping faucet may seem like a small thing, but it can waste over a hundred gallons in a day! Our plumbing team will take care of that drip and stop the leak. If you need a new faucet, we will get you a new one installed. We can handle any type of leak and will make sure that you are leak free before we leave your home or business.
Broken Water Heaters

A malfunctioning water heater can cause leaks, loss of hot water, and even danger. We will check your water heater for any issues. If you need new parts or a new water heater, we will get things fixed quickly with our expert Sacramento plumbing team. Having hot water when you need it the most should be available in every home!
Troublesome Garbage Disposals


If your garbage disposal has stopped working or is backing up, we will diagnose the problem with our advanced plumbing gear. We are able to replace existing disposals and offer new installations for your convenience.
---
CALL US NOW
916-302-4616
---
Our Services Include:
Kitchen sinks
Bathroom sinks
Faucets
Clogged drains
Pipe repairs
Water heaters
Garbage disposals
Toilets
Water softeners
Bathtubs
Drain cleaning
Gas lines
Fixture replacements
Re-pipes

Plumbing inspections and evals
We offer many more different types of plumbing services to meet any need that you may have. We will work hard to make sure that you are satisfied and that your needs are met. We can also check your plumbing to reveal hidden problems that can cause you issues later. Allow us to perform a plumbing inspection in your home today. We guarantee it will give you that peace of mind that every homeowner wants!